[music]

*NEW MUSIC*
Download It Now, Taking Preorders For Vinyl and CD

Controlled Bleeding
Larva Lumps and Baby Bumps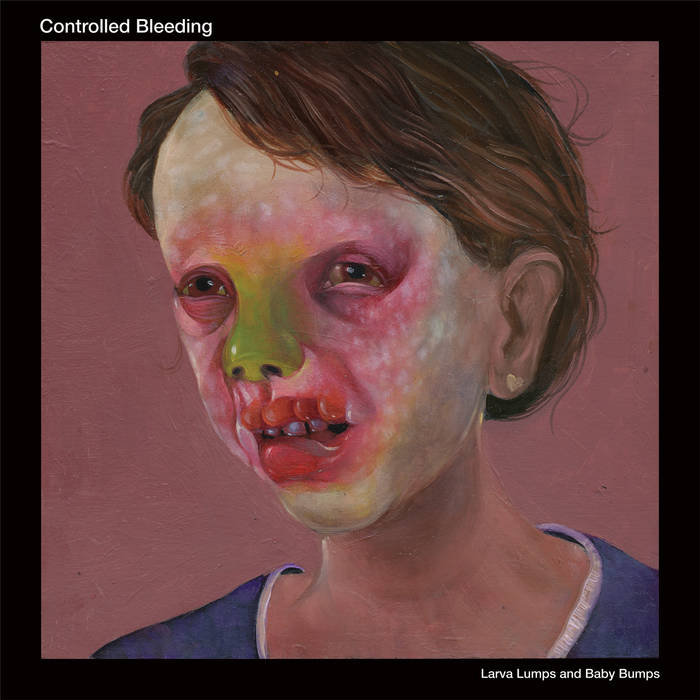 Larva Lumps is a startling record: it somehow flawlessly mixes industrial noise and prog rock into a beautifully stream-of-conscious work that is at once fairly brutal and lovingly serene. The opening piece, "Driving Through Darkness," could be the title of a pop-ballad, until you realize the actual meaning of the word "driving;" jumping out at you seemingly in medias res, the album and track crash thru a minute of jazz-improv and clicking bass that give way to a delightful guitar, before grabbing you again on the road to darkness. The second track, "Carving Song," is an industrial monster that sounds like the spawn of Test Dept. and Cubanate, and the epic, 22-minute long closer "The Perks of Being A Perv," an instrumental throbbing piece of industrial-meets-prog confusion, is breathtaking.
Both vinyl and CD come with an album of bonus material, out-takes from the Larva Lumps sessions that both label and artists felt were far too strong to keep off the release. The bonus material was engineered by famed New York producer Martin Bisi (Swans, John Zorn, Boredoms, White Zombie, Bill Laswell, Foetus).
The 2CD comes in a lovely digipak. The 2LP edition is housed in a beautiful gatefold, and a bonus, collector's item version on swill green.
Release Date: August 26, 2016

LARVA LUMPS
Track Listing
1. Driving Through Darkness
2. Carving Song
3. Trawler's Return
4. As Evening Fades
5. The Perks of Being a Perv
6. Return of the Quiet
7. Fusion Song
8. Swarm
9. Garage Dub
10. Trawler's Song
11. Eye of Needle
12. Trang's Song
13. Perks Moonlight Perversion (Chvad SB Remix)

*REISSUES*
Now Taking Preorders!

Controlled Bleeding
Distress Signals I & II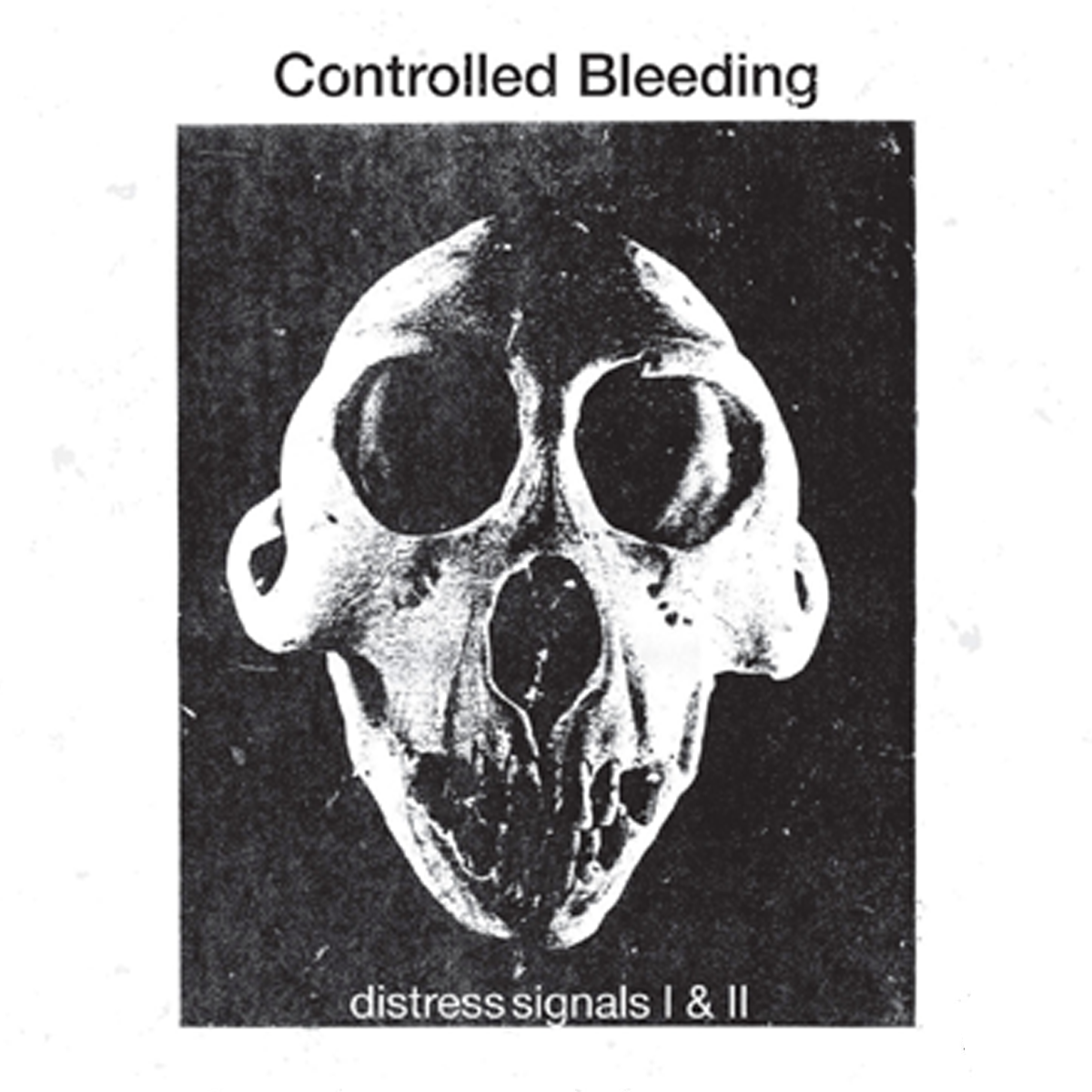 Released on Gary Mundy's Broken Flag label in 1984, the first CONTROLLED BLEEDING album was DISTRESS SIGNALS, an almost impossible to find cassette-only album of brutal powernoise and experimentally distorted and tortured vocals. The near hour-long performance is immediate and harsh, and the tape has a kind of holy-grail quality amongst collectors, not least because of the special status of Broken Flag, but also because it has never been properly reissued on either CD or vinyl. Part of the mystique of DISTRESS SIGNALS comes from CONTROLLED BLEEDING's founder Paul Lemos, who, while putting together this reissue series in conjunction with Artoffact Records, insisted that there are actually two DISTRESS SIGNALS recordings, both very different from each other, and one which has never been heard or released in any form. In fact, according to Lemos, the second DISTRESS SIGNALS I is the one which was originally intended for Broken Flag, but due to an error or oversight, a mistake in dubbing or who knows what, the audio on the Broken Flag tape is not the performance intended. From this came the idea to release two editions of DISTRESS SIGNALS:
DISTRESS SIGNALS I - a completely remastered and restored edition of the original, rare Broken Flag tape.
DISTRESS SIGNALS II - Lemos' intended recording, never before released and quite different from the Broken Flag tape.

DISTRESS SIGNALS I Track Listing
1. The Splitting Cell
2. A Human Invention
3. The Heretic and the Christs Of Violence
4. Code of Honour
5. Only Obeyed Orders
DISTRESS SIGNALS II Track Listing
1. Untitled
2. Untitled
3. Untitled
4. Untitled
5. Untitled
6. Untitled
7. Untitled
8. Untitled
9. Untitled
Controlled Bleeding
Body Samples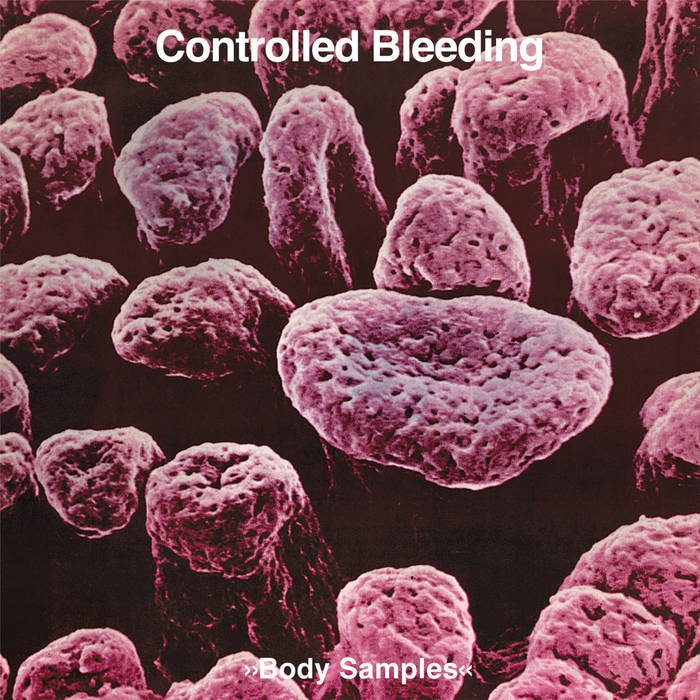 Artoffact Records is proud to announce the reissue of a significant portion of the CONTROLLED BLEEDING catalogue. After several tape-only releases in 1984, CONTROLLED BLEEDING released its first album on the then-brand new Dossier label in Germany, a label with which CONTROLLED BLEEDING would collaborate closely over the next years. Experimental, noise-laden industrial, BODY SAMPLES is at times less abrasive than the previous year's tape experiments and was influenced by ambient soundscapes, rhythmic noise, and the early works of Coil. The album also eschews the longer pieces found on the tape releases for a series of shorter works, many under two minutes, reflecting poignantly its name, BODY SAMPLES. Both original vinyl and CD are hopelessly out of print, and the Artoffact Records reissues expand the original vinyl pressing with a healthy dose of unreleased bonus tracks into a gorgeous 2LP remastered edition.

Track Listing
1. Chote / Wheels / Hair
2. Lungs Half
3. Experiments In Fuck
4. Blood Sack
5. Scourge Sack
6. II
7. (extra track)
8. Intro / In The Factory
9. Wall Shine Seed
10. Glances Underbrush
11. Black Earth Head
12. Tolk 13. Did You Ever
14. Bulges Fakes
15. Rust Bag
16. Slicer's Song
17. Cueball Meets The Hairy Boy
18. Blubber Grind
19. Lung Dub
20. Lung Beats
21. Death In Cameroon
22. Hybla Bee's Response To Stimulous
23. Untitled Return
24. Hybla Killer
25. In Dark Waters (Vocal Mix)
Controlled Bleeding
Knees and Bones
Originally released on the short-lived Psychout Productions out of Sweden in February of 1985, KNEES AND BONES was CONTROLLED BLEEDING's first vinyl album and was a continuation of the brutal electronics and industrial noise of the first tape releases. In many ways, this album is the definitive industrial record of the period, featuring screeching metal, distorted power electronics, Paul Lemos' guttural, animal-like screaming, and a healthy dose of feedback. The original Swedish release was a single vinyl with two long tracks of approximately 23 minutes each, one on each side. The Artoffact Records reissue expands KNEES AND BONES to a double-LP, including a full LP's worth of bonus material, notably the amazing "Swallowing Scrap Metal Pt. 5.5," which appeared as the final track of the Knees and Bones CD, another hopelessly out of print CONTROLLED BLEEDING artifact. The double vinyl reissue of KNEES AND BONES is housed in a gorgeous gatefold sleeve. A limited edition on swill-coloured vinyl is being pressed in 200 copies. The CD comes in a digipak.

Track Listing
1. Knees
2. Bones
3. Knees (Power Mix)
4. Dry Lung (Excerpt)
5. Swallowing Scrap Metal Pt 5.5
6. Horsemeat Yak Trip
*OUT NOW*

Controlled Bleeding
Odes to Bubbler

Click to stream the whole album!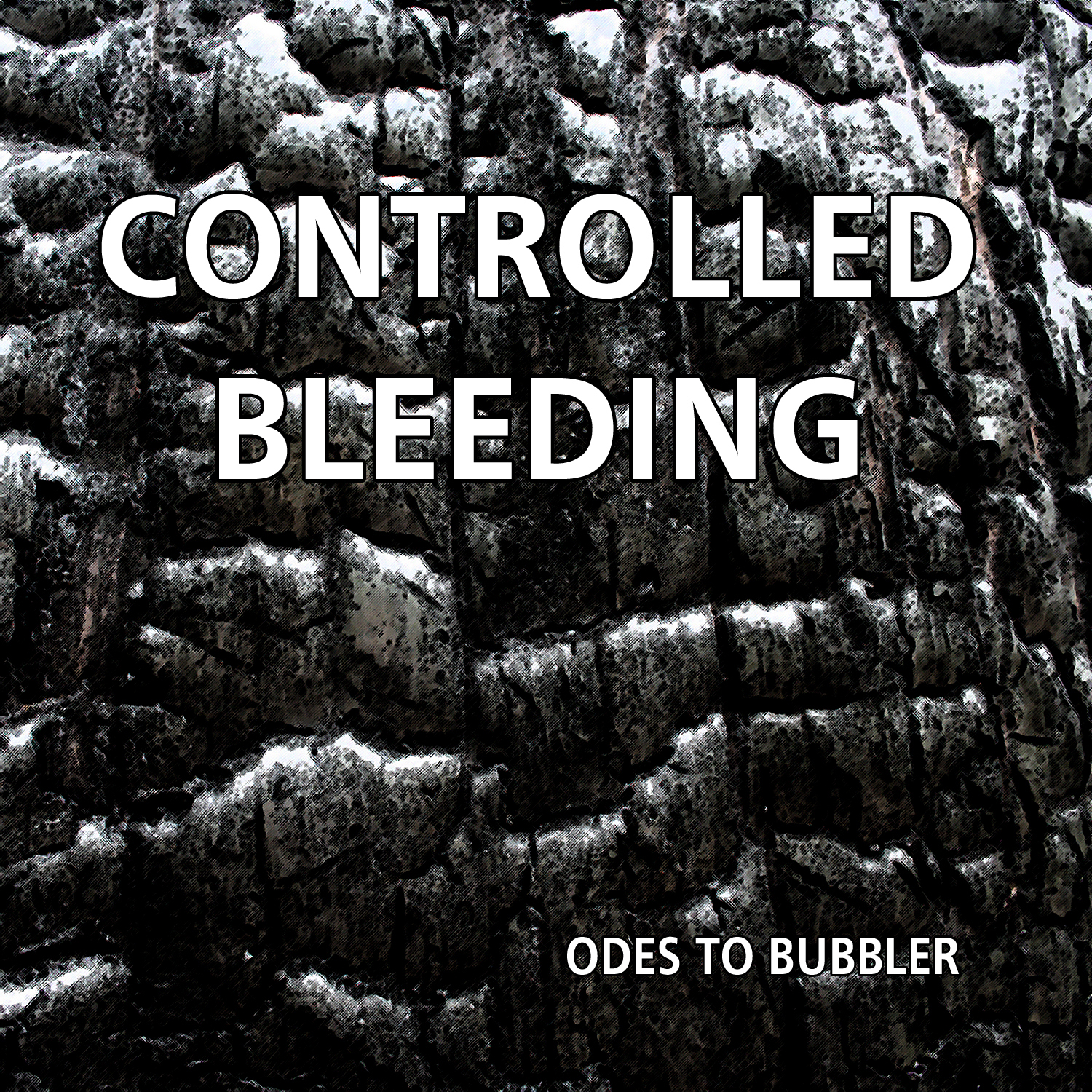 For the last 30 years, CONTROLLED BLEEDING has released dozens of albums that have touched on many musical genres, from the noise experimentation of the band's 1983 classic caterwaul KNEES AND BONES, to the dance-driven thunk of its late '80s output on Wax Trax! to soundscapes on Soleilmoon. On ODES TO BUBBLER Bleeding architect PAUL LEMOS teams up with drummer TONY MEOLA and sound sculptor MICHAEL BAZINI as the band delves into frenzied, guitar-driven instrumentals backed by throbbing rhythms and bone-shearing noise. Martin Bisi recorded some of the first new work by the band in five years on this album, which also contains never-before-available-for-download versions of songs included on the uber-limited GIBBERING CANKER OPERA SLAVES and SONGS FROM A SEWER OF DREAMS box sets. Joe Papa, Jay D'Nofrio, Tatsuya Yoshida and Weasel Walter all make appearances. The limited CD version is available on Soleilmoon.
Track Listing
1. Trawler's Song
2. Eye of Needle
3. Chum Grubber
4. Controlled Bleeding
5. Swarm
6. Shards Blown Back
7. A Love Song (In Two Parts)
8. Tatsuya
9. Jay's Song #1
10. Jay's Song #2
11. Live On Boat (Rostock, Germany)
12. Bees (Part 1)
13. Bees (Part 2)
14. Bees (Part 3)
15. Bees (An Outro)
16. Grinder's Song
17. Rothko
18. Spattered In the Key of "O"
Most of Controlled Bleeding's catalog can be found here, and is available for download. See Amazon and iTunes for more.
Controlled Bleeding
| | | |
| --- | --- | --- |
| In Blind Embrace | Before the Quiet | Shanked and Slithering |
| The Poisoner | Can You Smell... | Rest In Peace: Best of... |
| Phlegm Bag Spattered | Gilded Shadows | Dub Songs From... |
| The Drowning | Trudge | Bladder Bags... |
| Golgotha | Songs From the Drain | Songs From the Ashes |
| Body Samples | Curd | Knees and Bones |
Other Projects
Paul Lemos
Phlegm Dive



Paul Lemos and Joe Papa
Music For Stolen...



Breastfed Yak
Get Your Greasy Head...