[music]
BLISTERED BAGS OF FODDER SWAYING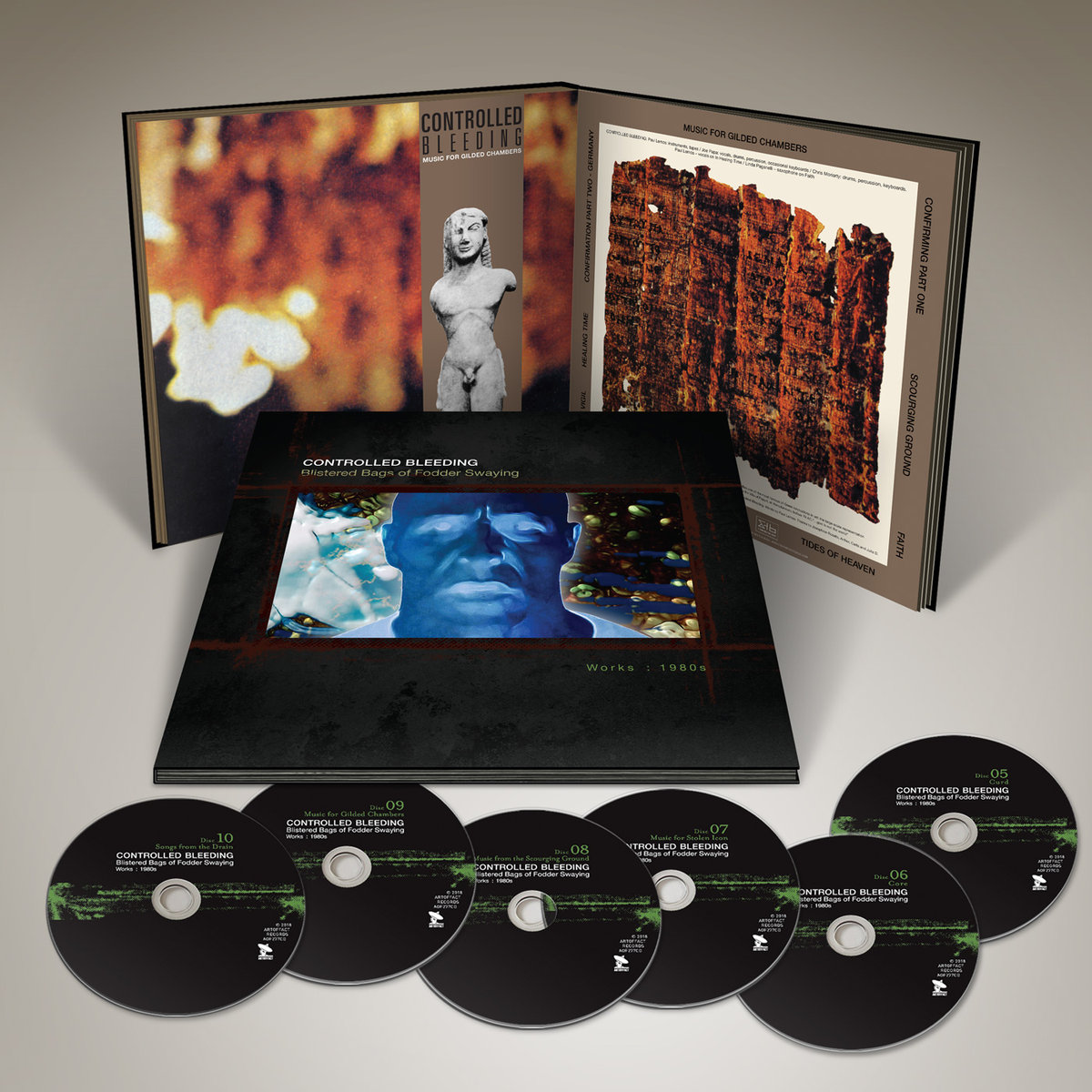 A 10 CD Bound Book! Vinyl-sized bound book containing 10 CDs and 24 pages, including artwork reproductions and an essay by Paul Lemos.
The period between 1985 and 1988 was the most productive in the long history of CONTROLLED BLEEDING. No fewer than 13 albums and three split works were released in this short timeframe, starting with Death in the Cameroon, and including other releases on Sub Rosa, Dossier, and many others. Founder Paul Lemos, along with long-time members Joe Papa and Chris Moriarty produced material relentlessly over this three to four year span, experimenting with noise, industrial, tribal sounds, goth, ethereal, and ambient music. In hind-sight, this furious output set the stage for CONTROLLED BLEEDING's more famous Wax Trax works, but the material itself found... more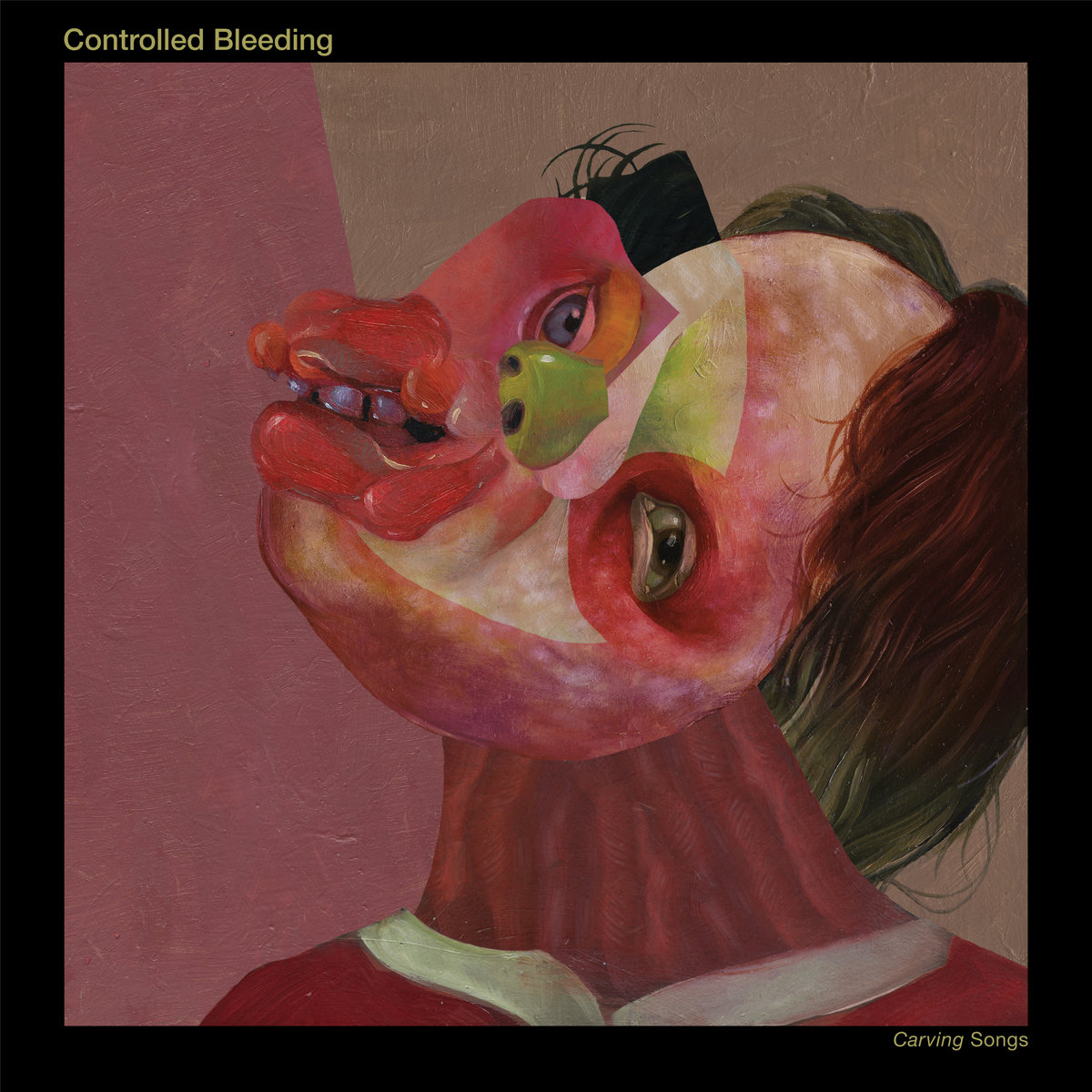 Following 2016's much-lauded LARVA LUMPS AND BABY BUMPS, CONTROLLED BLEEDING returns with Carving Songs, a massive remix album totalling 20 tracks, including a 21st track, "TROD," a brand new Controlled Bleeding composition which founder Paul Lemos referred to as "a really a major piece for us… a VERY dark song."
The hand-picked cast of remixers includes Japanese noise-guru Merzbow, Justin K. Broadrick from industrial-metal act Godflesh (not to mention Jesu), as well as Monolake, Crowhurst, Ramleh, Child Bite, and many others. Even notorious experimental guitarist (and current Lydia Lunch Retrovirus member) Weasel Walter makes an appearance.
The remixes range from straight up power noise, to post-black metal, to industrial-influenced beats, and are as varied as CONTROLLED BLEEDING itself, a project known for being impossible to classify. An essential release in the long, storied history of one of America's foremost experimenters.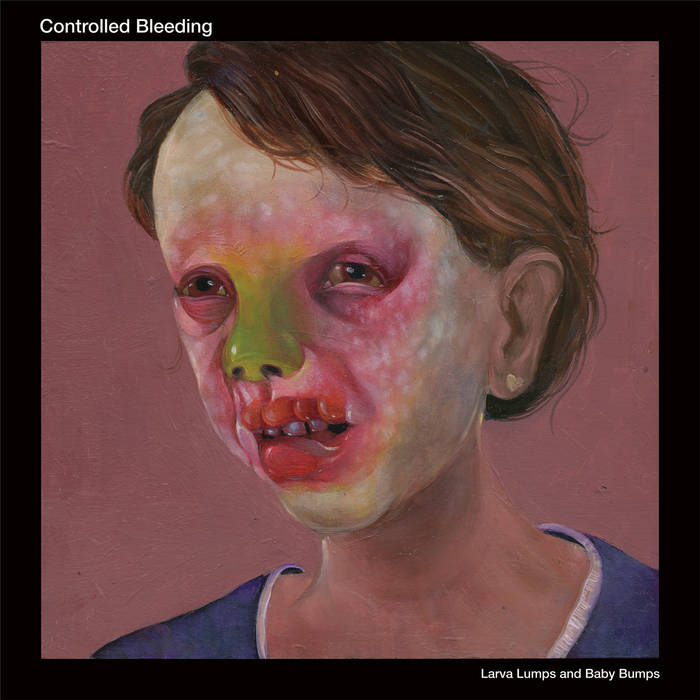 LARVA LUMPS is a startling record: it somehow flawlessly mixes industrial noise and prog rock into a beautifully stream-of-conscious work that is at once fairly brutal and lovingly serene. The opening piece, "Driving Through Darkness," could be the title of a pop-ballad, until you realize the actual meaning of the word "driving;" jumping out at you seemingly in medias res, the album and track crash thru a minute of jazz-improv and clicking bass that give way to a delightful guitar, before grabbing you again on the road to darkness. The second track, "Carving Song," is an industrial monster that sounds like the spawn of Test Dept. and Cubanate, and the epic, 22-minute long closer "The Perks of Being A Perv," an instrumental throbbing piece of industrial-meets-prog confusion, is breathtaking.
Both vinyl and CD come with an album of bonus material, out-takes from the LARVA LUMPS sessions that both label and artists felt were far too strong to keep off the release. The bonus material was engineered by famed New York producer Martin Bisi (Swans, John Zorn, Boredoms, White Zombie, Bill Laswell, Foetus).
The 2CD comes in a lovely digipak. The 2LP edition is housed in a beautiful gatefold, and a bonus, collector's item version on swill green.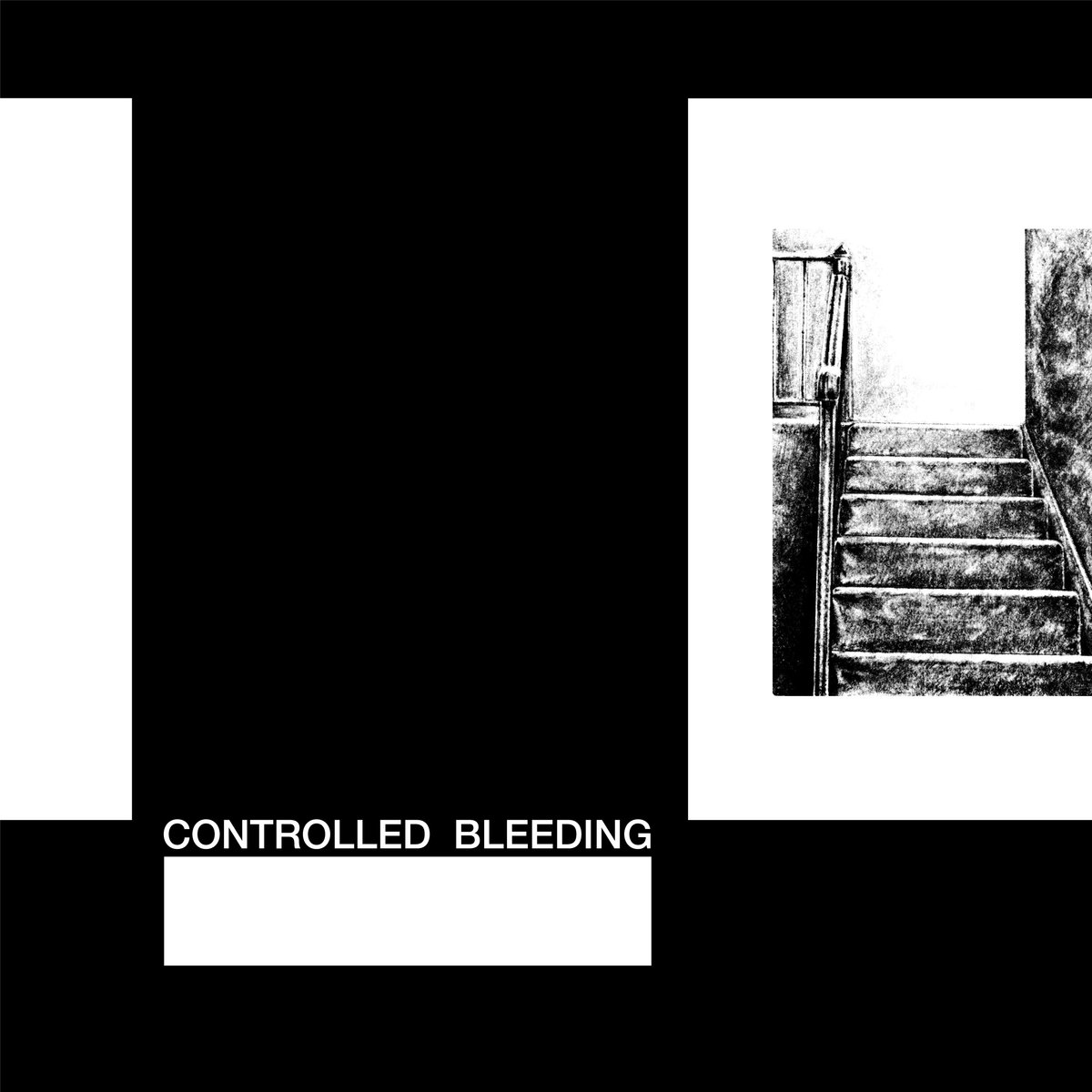 CURD signaled CONTROLLED BLEEDING's first explorations into many genres that they would later pursue: pure noise, industrial, ambient. The recording captures the band during a time when they were recording literally day and night, seemingly endlessly, in what would be their most productive years.CURD Initially released through Dossier in Germany in 1986 on vinyl, and then as a remixed and re-edited CD in 1991, CURD signaled Controlled Bleeding's first explorations into many genres that they would later pursue: pure noise, industrial, ambient. The recording captures the band during a time when they were recording literally day and night, seemingly endlessly, in what would be their most productive years.CURD finally gets the CD and digital release in a definitive edition on Toronto-based Artoffact Records.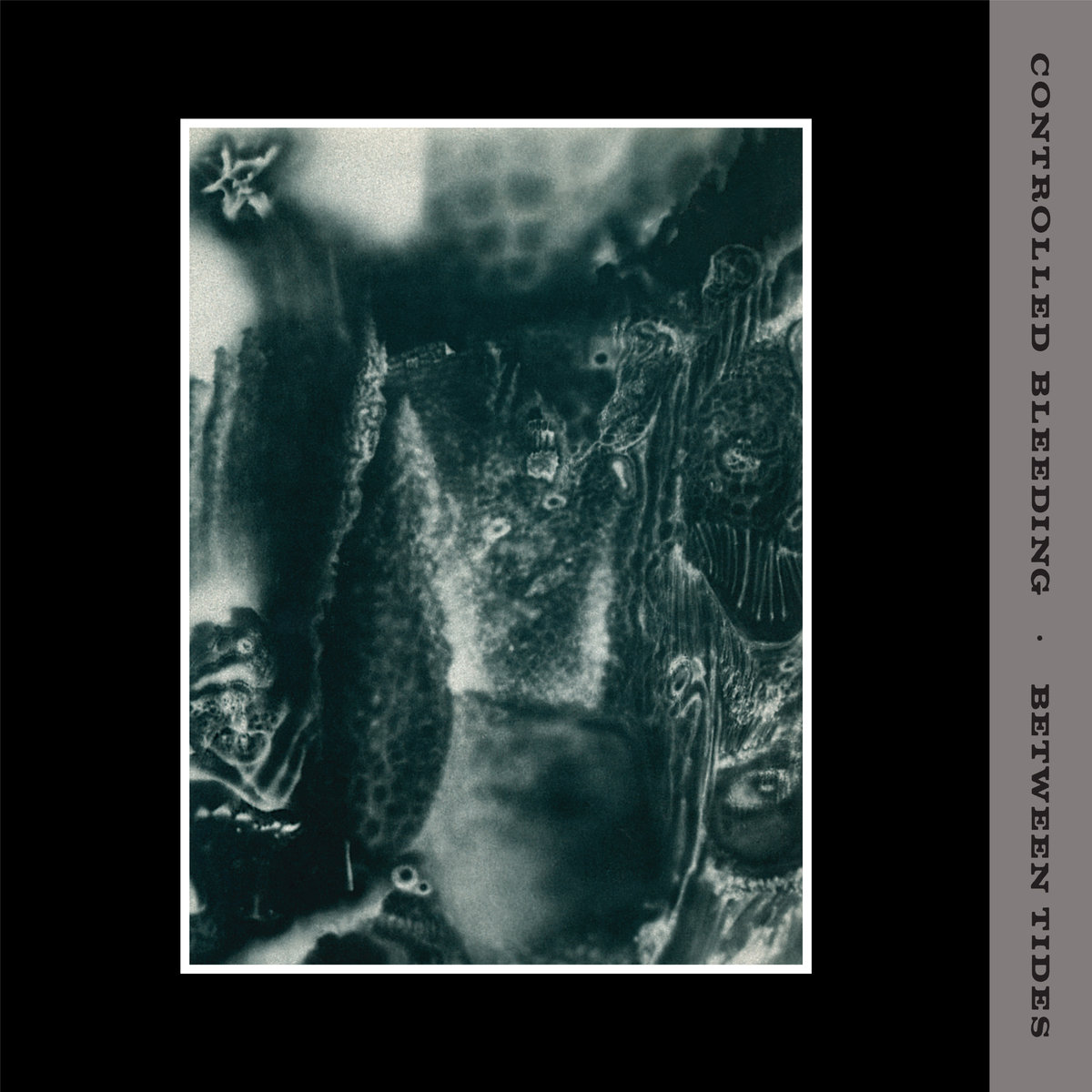 BETWEEN TIDES was released on Multimood Productions (Sweden) in 1986 and was subsequently reissued on CD in 1988, which (we think) makes it the band's first CD release. Both versions are hopelessly out of print.
The album includes "After the Rain" (a homage to Terje Rypdal) as well as horn contributions from industrial legends Vox Populi. Founder Paul Lemos calls Chris Moriarty's solo keyboard at the end of the record an "austere, simple beauty."
FEET HACKED RAILS
by The Art Barbeque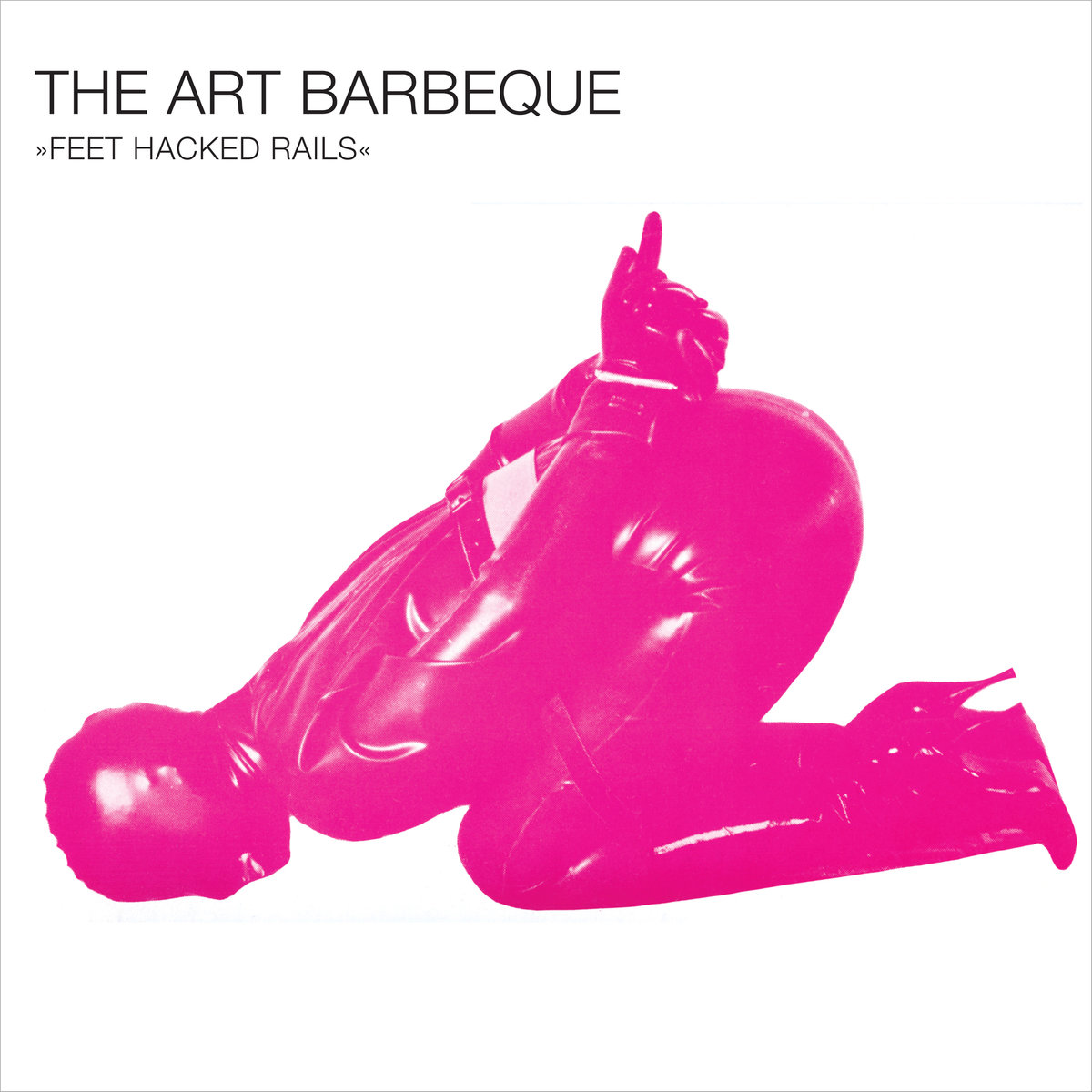 Recorded in New York City in May of 1985, The Art Barbeque was a short-lived CONTROLLED BLEEDING side-project, which for all intents and purposes really was CONTROLLED BLEEDING under a different name. Founder Paul Lemos says in the liner notes to BLISTERED BAGS OF FODDER SWAYING that having an alias "allowed me to release everything I had put to tape."
In characteristic Paul Lemos self-deprecation, he also suggests that one-third of this LP should have been scrapped, but boy are we glad that he didn't do that, because here it is, in all its glory!
For the first time released digitally, the one and only album from The Art Barbeque!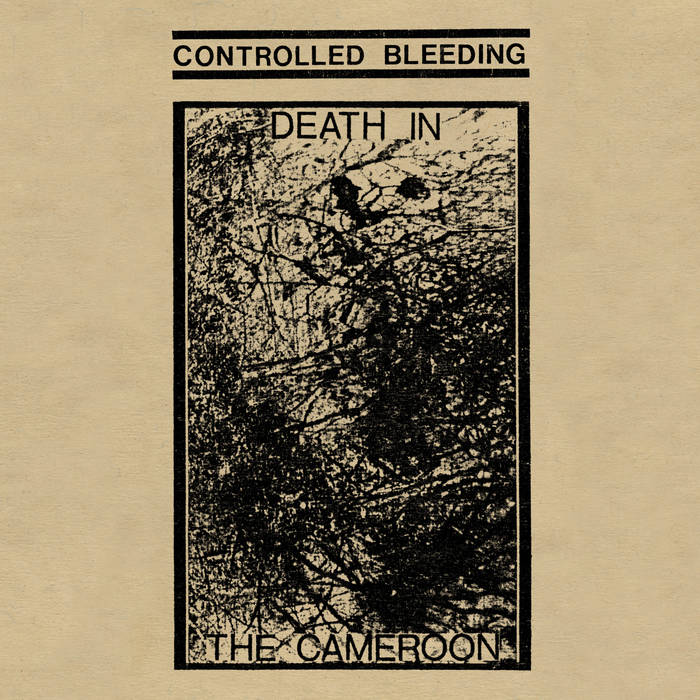 DEATH IN THE CAMEROON was recorded live to cassette in 1984 and 1985 by Paul Lemos, Joe Papa, and Chris Moriarty (with assistance by Russ Hart, Tom B., and Chris Berry).
Being one of the first CONTROLLED BLEEDING compositions, and to date one of the only ones that has never been released in any format other than the original cassette, CAMEROON is a collectors' dream. It clocks in at over an hour and comprises three magnificent pieces that are lucid, difficult, and beautiful.
A small hint at what was to come, from one of the pioneers in the genre.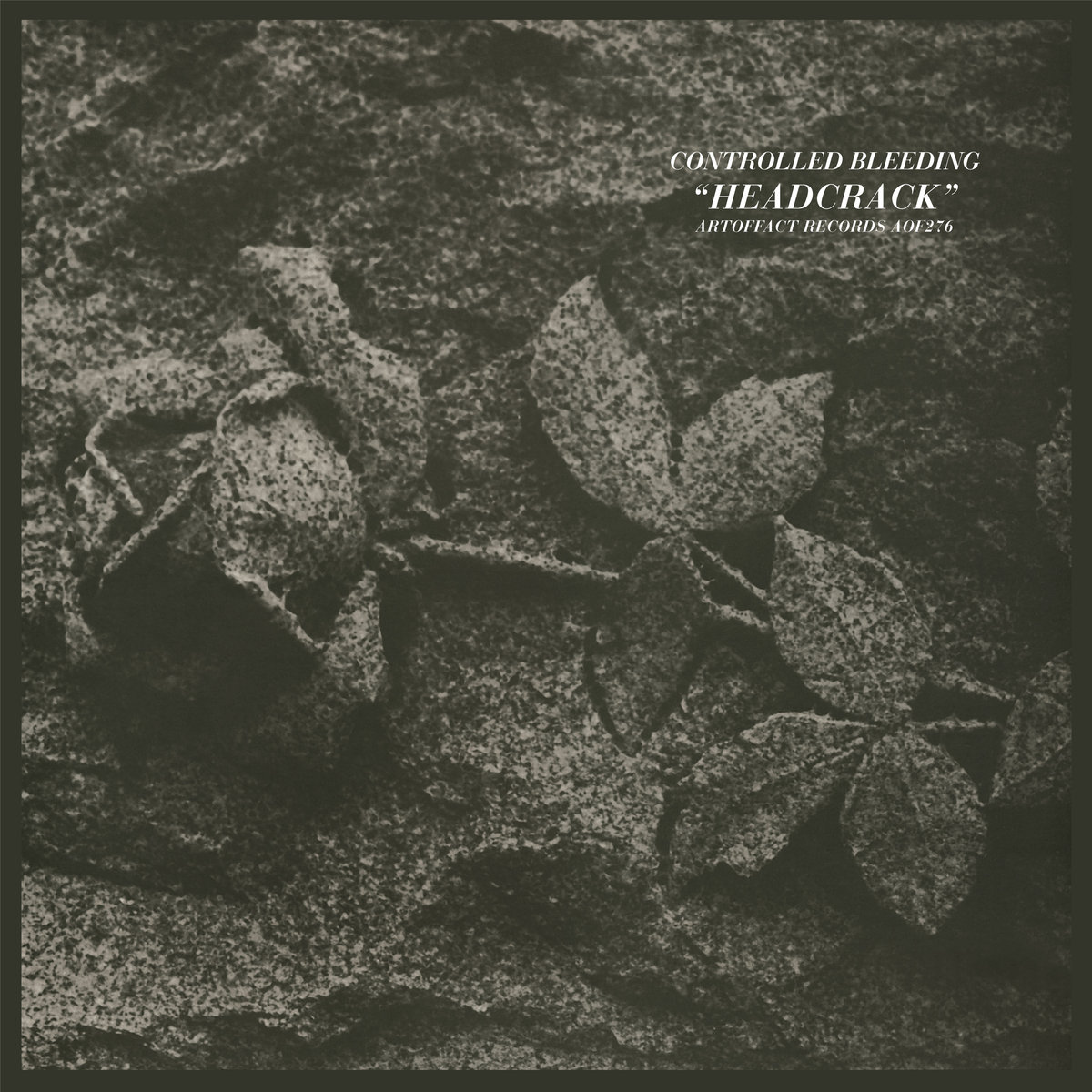 Released as a vinyl-only album on Sterile Records in 1986, CONTROLLED BLEEDING's HEADCRACK is a monumental album that saw Paul Lemos and crew delve into experimental soundscape art-music even deeper than on previous releases. A new fascination with vocal chant, acoustic guitar, and piano-led oddities emerges, with a warmth and beauty that serves as a counterpoint to earlier power noise experiments. The record has been praised for its masterful working in the ambient and heavenly voices genres, but on pieces like "Dry Lungs," it is evident that something different is going on: industrial scraping and twisting are all over the place, but, perhaps owing to the sublime atmosphere of the record, one hesitates to call the sounds tortured. The result is a glorious weaving of different styles.
HEADCRACK is, in its way, the most hopeful of Controlled Bleeding records, and Artoffact is proud to reissue this masterpiece with remastered audio, updated cover art, and, for the first time, on gorgeous blue vinyl.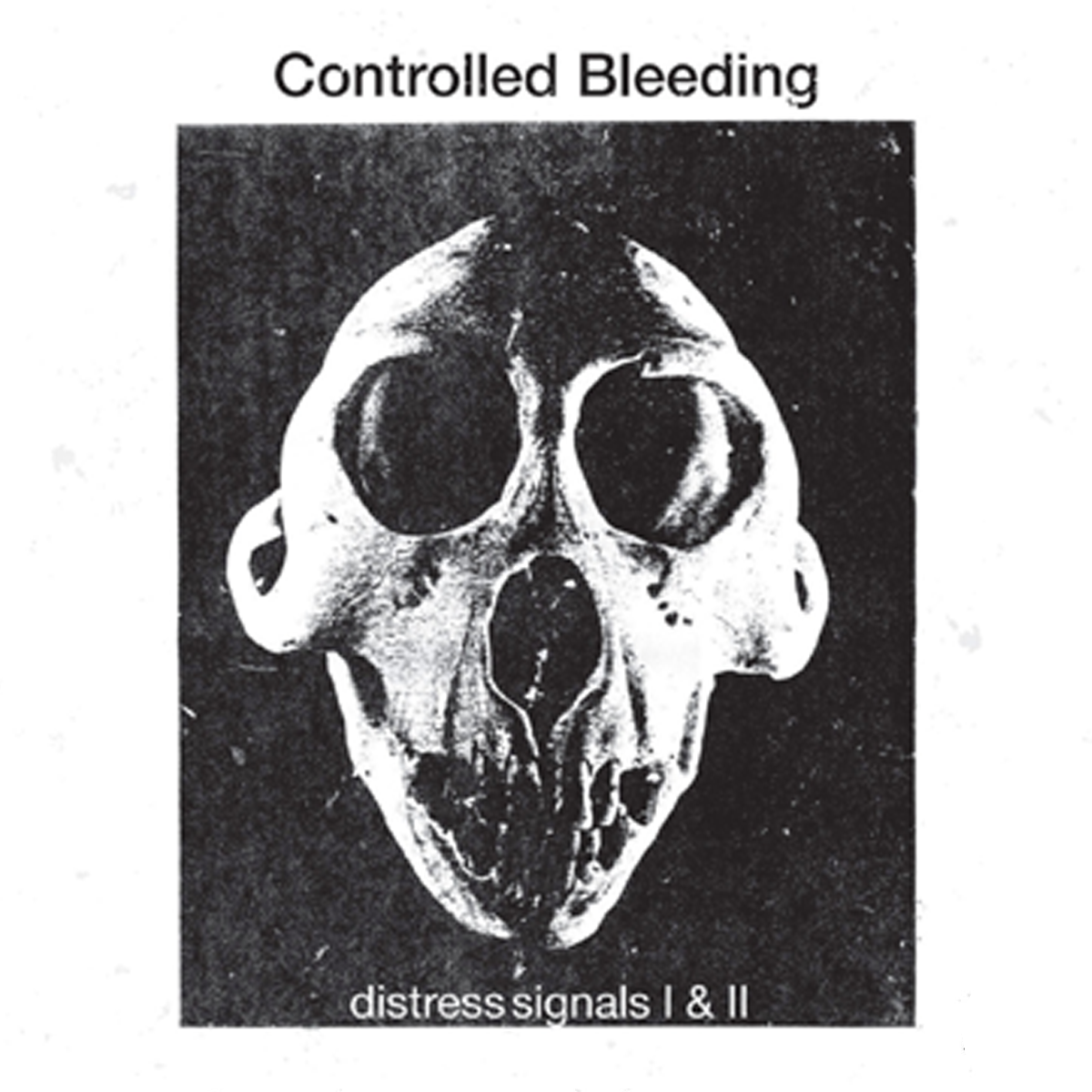 Released on Gary Mundy's Broken Flag label in 1984, the first CONTROLLED BLEEDING album was DISTRESS SIGNALS, an almost impossible to find cassette-only album of brutal powernoise and experimentally distorted and tortured vocals. The near hour-long performance is immediate and harsh, and the tape has a kind of holy-grail quality amongst collectors, not least because of the special status of Broken Flag, but also because it has never been properly reissued on either CD or vinyl. Part of the mystique of DISTRESS SIGNALS comes from CONTROLLED BLEEDING's founder Paul Lemos, who, while putting together this reissue series in conjunction with Artoffact Records, insisted that there are actually two DISTRESS SIGNALS recordings, both very different from each other, and one which has never been heard or released in any form. In fact, according to Lemos, the second>DISTRESS SIGNALS I is the one which was originally intended for Broken Flag, but due to an error or oversight, a mistake in dubbing or who knows what, the audio on the Broken Flag tape is not the performance intended. From this came the idea to release two editions of DISTRESS SIGNALS:
DISTRESS SIGNALS I - a completely remastered and restored edition of the original, rare Broken Flag tape.
DISTRESS SIGNALS II - Lemos' intended recording, never before released and quite different from the Broken Flag tape.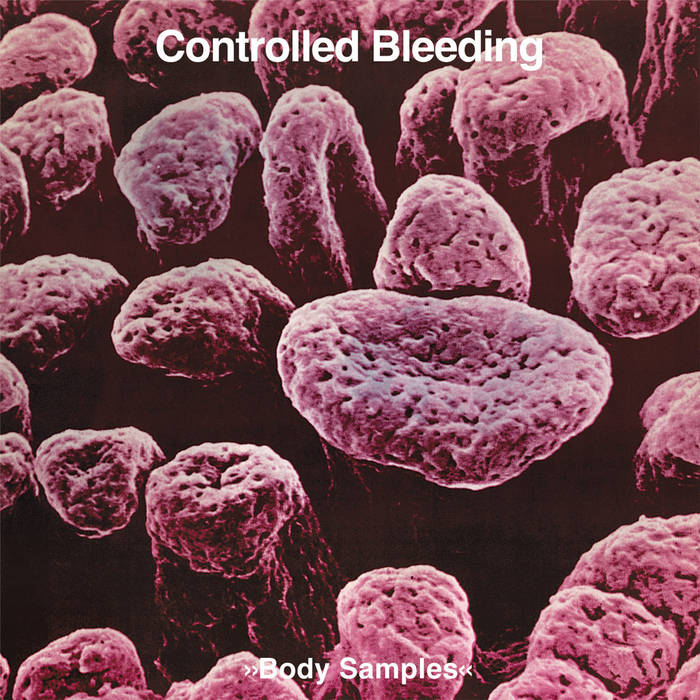 Artoffact Records is proud to announce the reissue of a significant portion of the CONTROLLED BLEEDING catalogue. After several tape-only releases in 1984, CONTROLLED BLEEDING released its first album on the then-brand new Dossier label in Germany, a label with which CONTROLLED BLEEDING would collaborate closely over the next years. Experimental, noise-laden industrial, BODY SAMPLES is at times less abrasive than the previous year's tape experiments and was influenced by ambient soundscapes, rhythmic noise, and the early works of Coil. The album also eschews the longer pieces found on the tape releases for a series of shorter works, many under two minutes, reflecting poignantly its name ,BODY SAMPLES. Both original vinyl and CD are hopelessly out of print, and the Artoffact Records reissues expand the original vinyl pressing with a healthy dose of unreleased bonus tracks into a gorgeous 2LP remastered edition.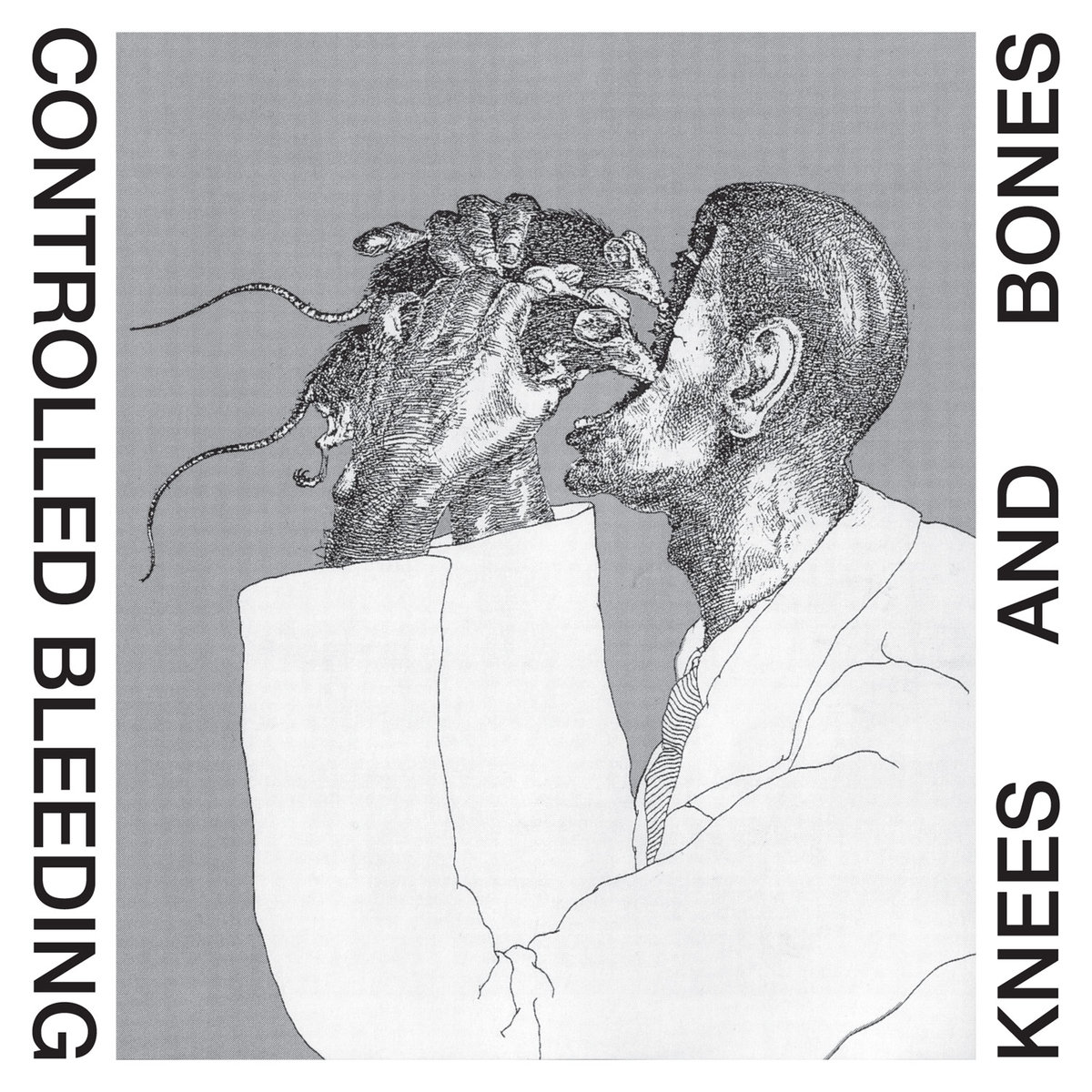 Originally released on the short-lived Psychout Productions out of Sweden in February of 1985, KNEES AND BONES was CONTROLLED BLEEDING's first vinyl album and was a continuation of the brutal electronics and industrial noise of the first tape releases. In many ways, this album is the definitive industrial record of the period, featuring screeching metal, distorted power electronics, Paul Lemos' guttural, animal-like screaming, and a healthy dose of feedback. The original Swedish release was a single vinyl with two long tracks of approximately 23 minutes each, one on each side. The Artoffact Records reissue expands KNEES AND BONES to a double-LP, including a full LP's worth of bonus material, notably the amazing "Swallowing Scrap Metal Pt. 5.5," which appeared as the final track of the Knees and Bones CD, another hopelessly out of print CONTROLLED BLEEDING artifact. The double vinyl reissue of KNEES AND BONES is housed in a gorgeous gatefold sleeve. A limited edition on swill-coloured vinyl is being pressed in 200 copies. The CD comes in a digipak.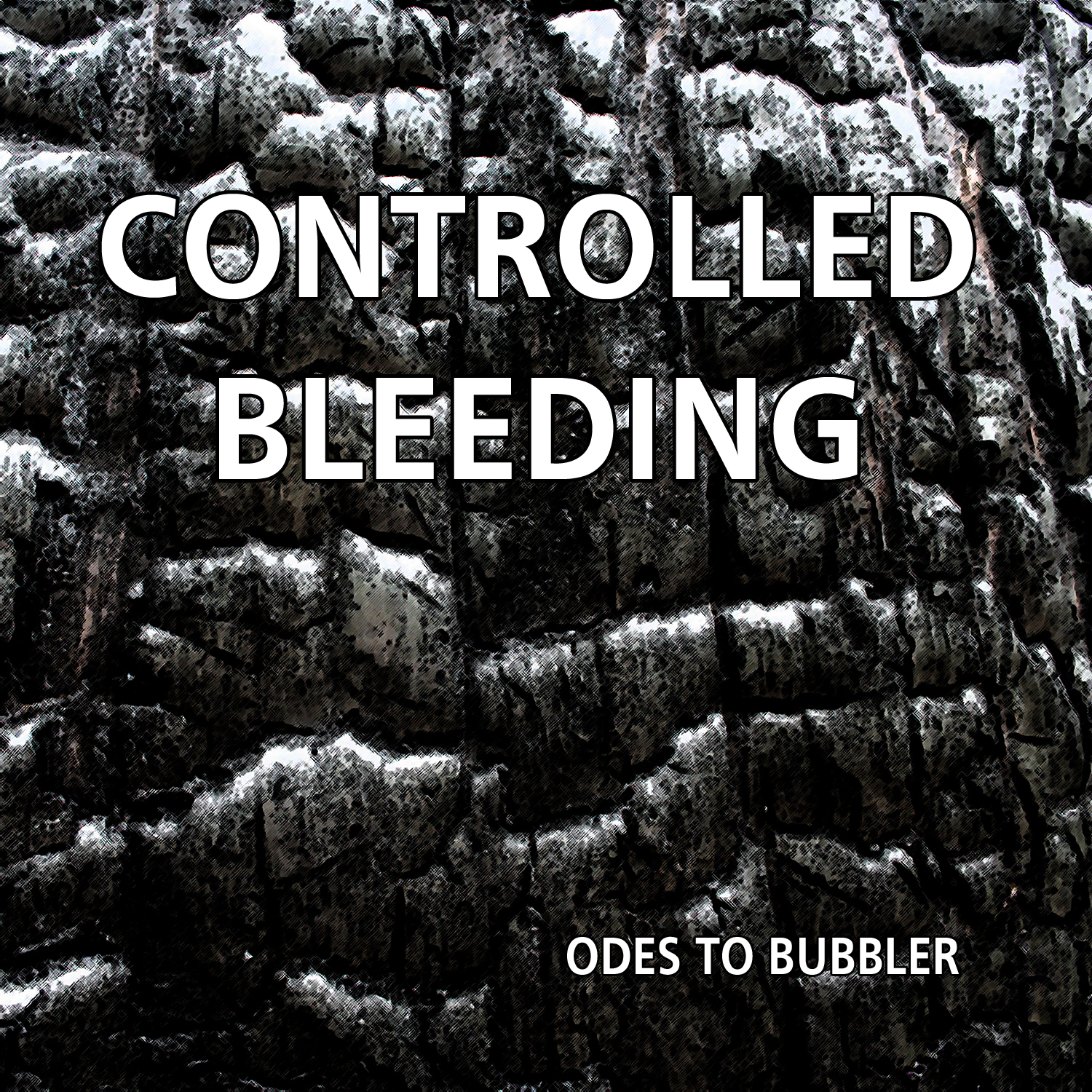 For the last 30 years, CONTROLLED BLEEDING has released dozens of albums that have touched on many musical genres, from the noise experimentation of the band's 1983 classic caterwaul KNEES AND BONES, to the dance-driven thunk of its late '80s output on Wax Trax! to soundscapes on Soleilmoon. On ODES TO BUBBLER Bleeding architect PAUL LEMOS teams up with drummer TONY MEOLA and sound sculptor MICHAEL BAZINI as the band delves into frenzied, guitar-driven instrumentals backed by throbbing rhythms and bone-shearing noise. Martin Bisi recorded some of the first new work by the band in five years on this album, which also contains never-before-available-for-download versions of songs included on the uber-limited GIBBERING CANKER OPERA SLAVES and SONGS FROM A SEWER OF DREAMS box sets. Joe Papa, Jay D'Nofrio, Tatsuya Yoshida and Weasel Walter all make appearances. The limited CD version is available on Soleilmoon.

Download It From



Most of Controlled Bleeding's catalog can be found here, and is available for download. See Amazon and iTunes for more.
Controlled Bleeding
| | | |
| --- | --- | --- |
| In Blind Embrace | Before the Quiet | Shanked and Slithering |
| The Poisoner | Can You Smell... | Rest In Peace: Best of... |
| Phlegm Bag Spattered | Gilded Shadows | Dub Songs From... |
| The Drowning | Trudge | Bladder Bags... |
| Golgotha | Songs From the Drain | Songs From the Ashes |
| Body Samples | Curd | Knees and Bones |
Other Projects
Paul Lemos
Phlegm Dive



Paul Lemos and Joe Papa
Music For Stolen...



Breastfed Yak
Get Your Greasy Head...